Invitation to a World Intangible Cultural Heritage - Noh
Noh plays were protected as samurai entertainment by the Maeda family, the lords of the Kaga clan, and then developed as "Kaga Hōshō", a performing art for ordinary people. It was said that "Noh chants fall from the heavens", because artisans, including gardeners and carpenters, would sing Noh chants as they worked in high places such as in tree and on roofs.
Although the Kaga Hōshō school went into a period of decline after the Meiji Restoration(1868),when the samurai class was abolished, Sano Kichinosuke, who was called the father of the revival of Kaga Hōshō, dedicated himself to the promotion of Noh in Kanazawa. He developed Kaga Hōshō into the flourishing art form that it is today.
This museum is located in Hirosaka, where the previous Noh theater was situated. Noh (Nōgaku) has been designated as a World Intangible Cultural Heritage and "Kaga Hōshō" has been designated as an Intangible Cultural Asset by Kanazawa City.
The museum aims to fill the role of passing on works of art and traditional culture to future generations. It also aims to be a museum with character over the generations and affability.
Floor Map
Welcome to the World of Noh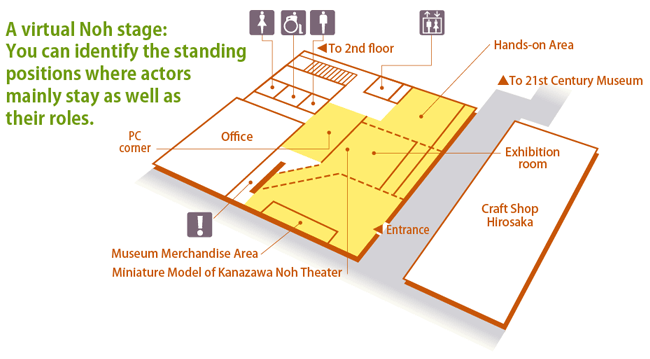 Entrance Hall
Here you can enjoy a Noh plays set to Noh music on a site with the same dimensions as those of an actual Noh stage.
A miniature model of Kanazawa Noh Theater shows the structure and back of the Noh stage.
Noh masks and costumes you can try on are displayed here. Feel free to try them on and take photos of yourself "wearing them.
The process of making a Noh-mask with tools is visualized here.

PCs provide basic information about Noh plays and the history of Kaga Hōshō.
In the entrance hall, you can find local traditional craft items that are also on sale as museum merchandise.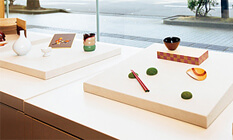 Museum Merchandise Area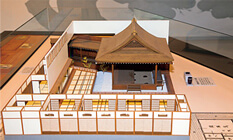 Miniature Model of Kanazawa Noh
Theater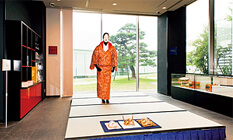 Hands-on Area
Noh costume-wearing experience
(10:00am ~ 4:00pm)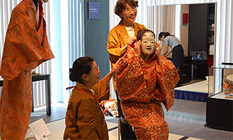 This is an opportunity for you to wear a real Noh mask and costume.
You can have your picture taken with the costume on. The photo will be a great souvenir of your trip!
Capacity: 1~5 people per group
※Two or more people can't wear it at the same time.
Each person takes turns experiencing it.
Time required for the experience: 10-45min/group
Fee: Noh coustume 100yen/once (include Noh mask, up to 2 times)
Noh mask only 100yen/group
First-come-first-served basis on the day (10:00 booking start in counter).
One person at a time will be able to try on a costume and masks.
You can choose from 2 types of Noh costumes, and about 20 types of Noh masks.
There are restrictions on the dimensions of Noh costumes.
Height: about 57inch~69inch(145cm-175cm),
Waist circumference: about ~43inch(~110cm).
Artistic World of Noh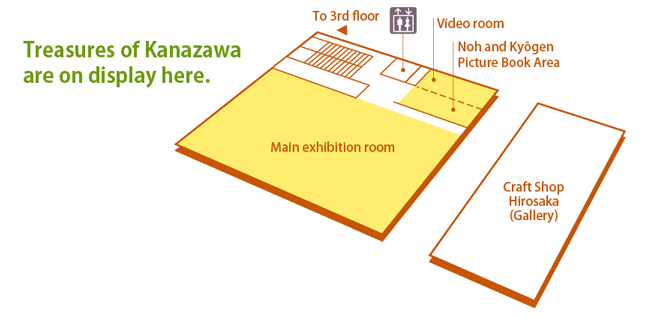 Main Exhibition Room
Old costumes and masks used in Kaga Hōshō Noh plays are displayed here.
The history of Kaga Hōshō Noh plays and traditional performing arts in Kanazawa are presented in the video room.
Noh and Kyōgen Picture Book Area
A place where you can spend a relaxing and enjoyable time looking at charming pictures with your family.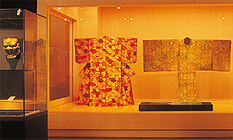 Main exhibition room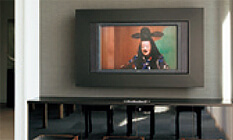 Video room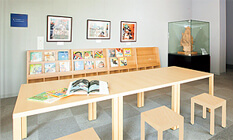 Noh and Kyōgen Picture Book Area
Experience Noh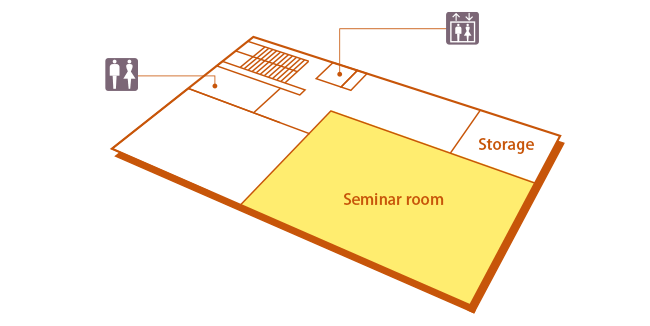 Seminar Room
(Reservations required)
Here you can experience Noh: Why not wear a costume and a Noh mask?
This room is rented for the study of traditional performing arts.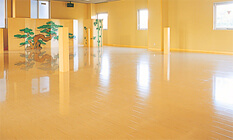 This room is used for Kanazawa Hōshō school children's classes and for seminars about Noh.
Information
Closing days
Mondays and the year change period.(The museum may be closed at other times for changing of exhibits.)
Opening Hours
10:00 a.m. ~ 6:00 p.m. (last admission at 5:30 p.m.)
Admission Fee
310 yen/person
Group*: 260 yen/person *Group: more than 20 people
Seniors*: 210 yen/person *Senior: 65 or older
Under 18: free
Ticket also valid for the 21st Century Museum of Contemporary Art, Kanazawa.
Adults: 570 yen/person
University students & Seniors: 480 yen/person
(Permanent collection and temporary exhibitions only)
Seniors*: 530 yen/person *Senior: 65 or older
Under 18: free
Access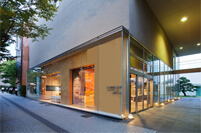 Kanazawa Noh Museum
1-2-25 Hirosaka, Kanazawa,Ishikawa 920-0962, Japan
Tel : +81-76-220-2790 Fax : +81-76-220-2791
Access 〈BUS〉
From Kanazawa Station, take a local bus from the East Exit Bus Terminalto "Kōrinbō" bus stop (10 min).